"We are all truly unlimited,
if we only dare to try and have faith."
-Sri Chinmoy, founder of Impossibility Challenger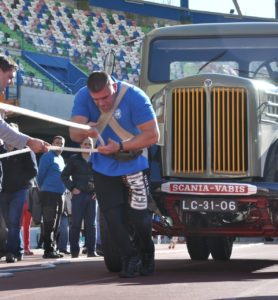 Become a record breaking hero!
Always wanted to break a world record? Here is your chance! Impossibility Challenger invites you to have a shot at the impossible. Pick a record of your choice, train hard and come to The Hague to perform your feat on stage for a live audience.
Impossibility Challenger is a record festival that provides a platform and an opportunity for anyone to try and break a personal, national or world record in any non-Olympic discipline. The records can be athletic, funny, creative or even humorous and off-beat, as long as they are challenging and require some degree of serious training or preparation.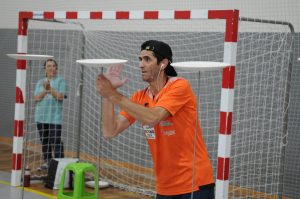 Your record has to be measurable and requires a clear target defining when the record is broken. For instance, if you aim to blow up the most balloons in one minute, you will need to define at which size the balloon is considered blown up and how many blown-up balloons you need to get the record.
Although we love unorthodox and original records, we never encourage bad taste. Controversial records will not be accepted and all records are subject to review by the organization.
Founder
Impossibility Challenger was founded in 1982 by spiritual leader and peace visionary Sri Chinmoy with the idea to inspire people to challenge their personal limitations and experience the thrill of going beyond their present capacities.
The event is sponsored and organized by the Sri Chinmoy Centres.
"To build the new you break the old

The surprised world salutes the bold"
– from the → Impossibility Challenger Theme Song