Event: Impossibility Challenger 2017
Date: Sunday, 12th November 2017
Place: Kladno Sport Hall, Sportovcu 817, 272 04 Kladno, Czech Republic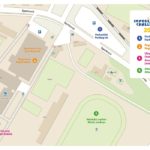 Time table:
7:00-9:00 registration of participants
7:30 breakfast for participants and helpers
9:30 opening ceremony
10:00 beginning of records
13:00-13:45 lunch
15:30 end of records
16:00 prize giving ceremony
Registration:
€20 per participant + €8 per every other participant of the same record. Fee includes breakfast, lunch, refreshment during event, 1x T-Shirt.
€8 per each helper. Fee includes breakfast, lunch and refreshment during
event.
Payment:
bank transfer into account: 1024290481/6100
IBAN: CZ2761000000001024290481, SWIFT: EQBKCZPP
please write the name of the event: "Impossibility Challenger" in the description of the payment, your name and information about how many participants you are paying for.
cash during registration on the day of the event
Services for participants:
registration fee includes breakfast, hot lunch and refreshment during the whole event. All meals will be vegetarian. All day long medical services. Participants will have changing rooms available during the whole event. Free wifi connection in the hall.
How to get there:
driving: follow E48 from Prague in direction to Karlovy Vary. Take Exit 16 in direction to Velka Dobra/606, then continue in direction Kladno. After 3 km and train crossing you enter woods. After 300 m you come to a first crossing where you turn left and you pass by the area of the Sport Hall property. After 200 mthere is a free parking lot, on your right. The Sport Hall is on your left.
BPS position: 50.1366308N, 14.0882636E
Accommodation:
the organizer does not provide accommodation for participants and helpers.
The best option is 100m from the hall Sport hotel Sletiste
Other accommodation options are available on a website of Kladno city:
www.mestokladno.cz/ubytovani-v-kladne/d-1401511.
Sportsground:
– Soccer Field Beach: 42.5×32 mts
– Football Field 11: 105×67 mts (synthetic lawn), with 7 changing rooms with showers
– Athletics track: 400×8 mts (bituminous asphalt floor)
– Sports Complex: 44×24 mts (monolithic concrete floor), with 9 changing rooms with showers
– Soccer Field 7: 67×47 mts (synthetic lawn)
– Box of Sand 1: 7.5×4.2 mts
– Box of Sand 2: 9×3 mts
– Sports Pavilion: 44×25 mts (wooden floor)
– Indoor gym with machines
– Indoor gym without machines
– Outdoor gym with fitness machines
Caution:
the indoor hall surface is made from wood. You may step on the surface only in clean indoor shoes with bright soles. You may not enter in shoes with black soles. Please all participants to respect this and bring suitable shoes.
Contact the organizers:
phone: +420 733 710 017 – registrations and information (Mr. Petr Hlava)
email: info2017@impossibilitychallenger.com
website: www.impossibilitychallenger.com
office address: Sri Chinmoy Centre, Pod Dlazdenkou 2099/1, 182 00 Prague,
Czech Republic
Organizer: Sri Chinmoy Centres in the Czech Republic